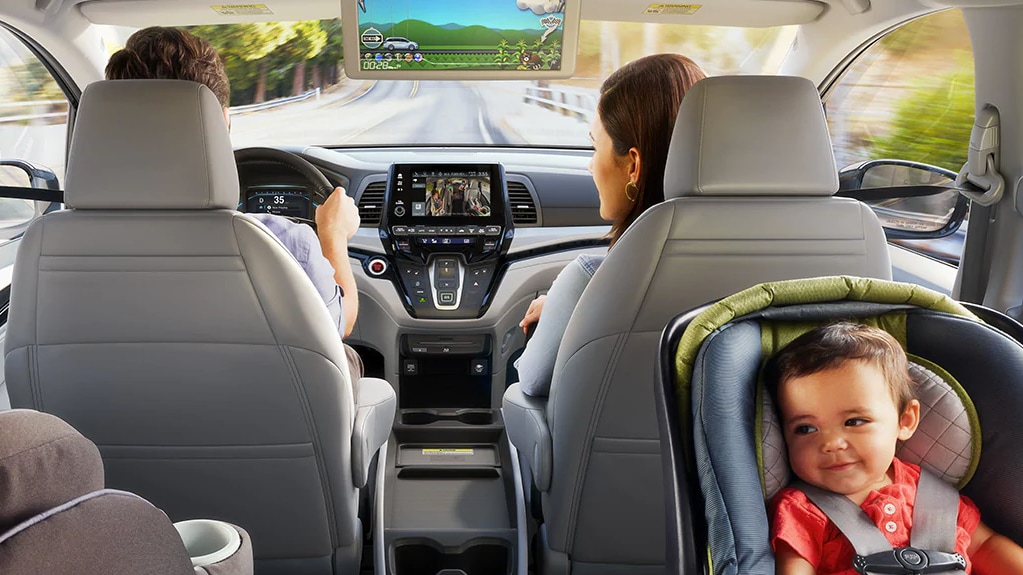 Sponsored every September by the Juvenile Products Manufacturers Association, Baby Safety Month is a month-long initiative seeks to increase consumer awareness of safety issues and the safe selection and use of baby products. Your satisfaction and safety is our number one priority at Hare Honda in Beautiful Avon. In honor of the 2019 Baby Safety Month, we have outlined a few smart and valuable safety tips to protect yourself and your little loved ones on the road. To do our part, we have compiled a list of safety tips for Honda owners just like you who value family and safety.
Product Registration
There are many products that are required by law to provide a registration card with purchase. If you find a card upon opening a product, such as a car or booster seat, you should register your product immediately. This will ensure that you are informed about recalls and other important safety information that may save your children from potentially hazardous situations.
Car Seat Essentials
According to the National Highway Traffic Safety Administration, car crashes are the number one killer of children aged 1 to 12 years old in the United State. The best way to keep young children safe while driving is to not only utilize a car or booster seat, but first you should be sure to purchase the correct type and install it in the proper manner. While there are many options out there, you should base your decision on your child's age, weight and height. If your child is older and meets the height requirement to no longer use a booster, he or she should wear a seat belt at all times; keeping them in the back seat until they are at least 12 years of age.
Other important safety tips that you should know:
- Never leave children alone in a car, not even for a moment!!!
- Utilize rear-view camera option or install mirrors to avoid backup and hitting a child in your driveway
- Install a BabyCam, which will allow you to monitor your child without taking your eyes off the road
- Never leave your vehicle running in your garage
- Do not allow children to play around a running vehicle
- NEVER text and drive
- Don't forget to lock vehicles and keep keys out of reach of children and teenagers
- Utilize the child-lock feature for windows
Additionally, you will want to keep your vehicle serviced and maintained to ensure complete safety on the road. This is especially important during the upcoming fall and winter months when the weather likes to work against us. We are happy to service your Honda or vehicle and have some really awesome vehicle service specials available for you to take advantage of right now!
Learn more about Baby Safety at the Baby Safety Zone online!