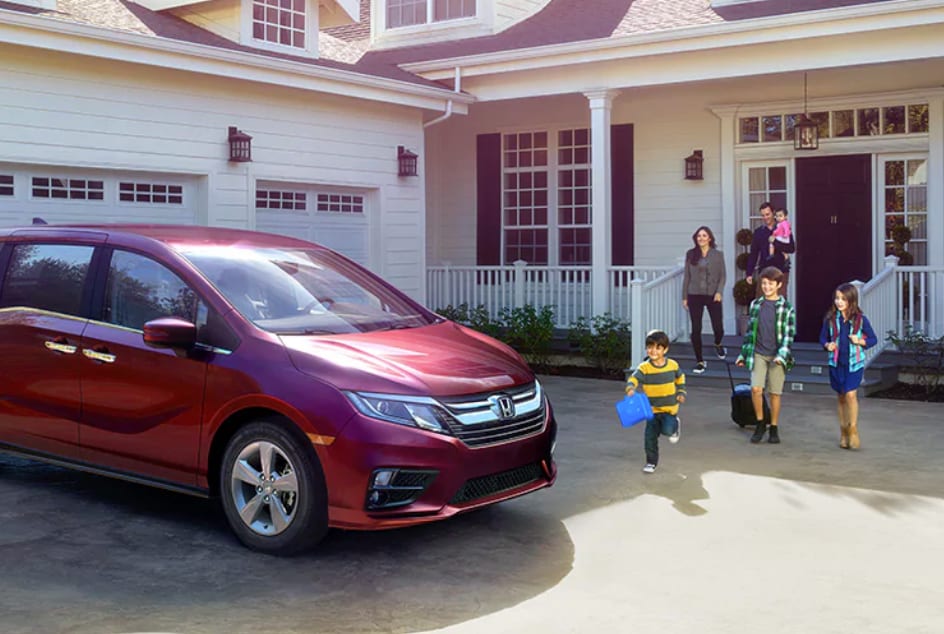 Thanksgiving is right around the corner so it's the busiest season for holiday travel. While many people opt to fly, there are some of us who enjoy a good family road trip. Sometimes these trips can seem long especially if you have children who can get restless along the way. More importantly, you'll want to be sure that you and your family members are safe on the road so that you can arrive at your destination without incident. We must keep in mind that a lot of other families will be on the road at the same time so safety is KEY! With winter and unpredictable weather conditions, we highly suggest that you winterize your vehicle prior to leaving.
PRE-PLAN YOUR TRIP
You can make your life a lot easier if you plan your trip beforehand. A few days before leaving, you should check Google or Apple Maps to see how long it will take to get to your destination and note potential stops along the way. You'll need to consider potential delays from traffic and weather as well. Think about scenic route options that may take longer, but not only do they avoid traffic, you can enjoy the ride. It's a good rule of thumb to keep a paper map on hand just in case you lose service or have issues with your GPS system. Something you may need as well is cash, change or passes for local tolls. So keep these things in mind.
PACK THE ESSENTIALS
Don't leave the house without the safety necessities. It's great if you never have to utilize them, but they are handy when you do.
· A roadside emergency kit (flash light, blanket, batteries, first aid etc)
· Toolbox, jumper cable, and tire inflator, such as Fix-a-Flat
· Stock up on extra coolant, oil and keep a gas can near
· A paper map
KEEP THE KIDS BUSY
To avoid the dreaded, "Are we there yet?" statement, create a road trip kit for your kids. It can include fun games (that even you can play too) as well as music/video player, snacks and crafts. This will keep the children busy so that you can focus on staying safe on the road.
STAYING CONNECTED
Be sure to keep your portable chargers at bay and update your travel apps
WINTERIZE & PREP YOUR VEHICLE
Clear Foggy Headlights. The winter months can bring lots of rain and snow (in some areas). You definitely want your headlights to be clear so that your driving visibility is increased. A quick home remedy only requires only that you wipe bit of car wax across the lights, which will not only clean them but offer ongoing protection against dirt and film.
Check your Antifreeze. You need it in order for your vehicle to function properly. Your radiator utilizes a 50/50 mixture of coolant and water to keep the engine cool. You can purchase the liquid at full concentrate and add water or it comes pre-mixed. You will know when you need to replace it as the liquid will not reach the line. Add the amount of coolant you need and you are good to go.
Test Your Battery. Make sure your battery cables are clean and screwed tightly. If you own a multimeter, you can measure voltage or take it to an auto parts store to check your battery at no charge.
Inspect Your Tires. Keep an eye on your tread and be aware that cold temperatures lower tire pressure. You will need to make adjustments as needed. If you live in an area where it snows, chains or studded snow tires are highly recommended.
Clean the Windshield. Use a washer solution that won't freeze in cold temperatures. Additionally you can prevent that dreaded early morning frost using a common household item. Fill a spray bottle with three parts vinegar to one part water and spray it on your car windows once you're home for the evening. In the morning, they will be clear of ice! Replace your wiper blades every six months.
Change Your Oil. Use the Right Oil Type. Oil is thinner during warmer temperatures. As a rule of thumb, it is always best to use the grade of oil that is recommended in your owner's manual. Of course you can make an oil change appointment in our service department.
Don't forget to keep at least a half a tank of gas in the vehicle at all times. Wouldn't want to be stuck on the side of the road, especially at night. Plus if you would like to skip all the work, Hare Honda can winterize your vehicle for you. We also offer a complimentary initial diagnostic check! Contact our service department and an advisor will go over your options or give us a call directly at (317) 204-3182. We are happy to help! If not, buckle up and we hope you enjoy the holidays with your family. Be safe on the roads.