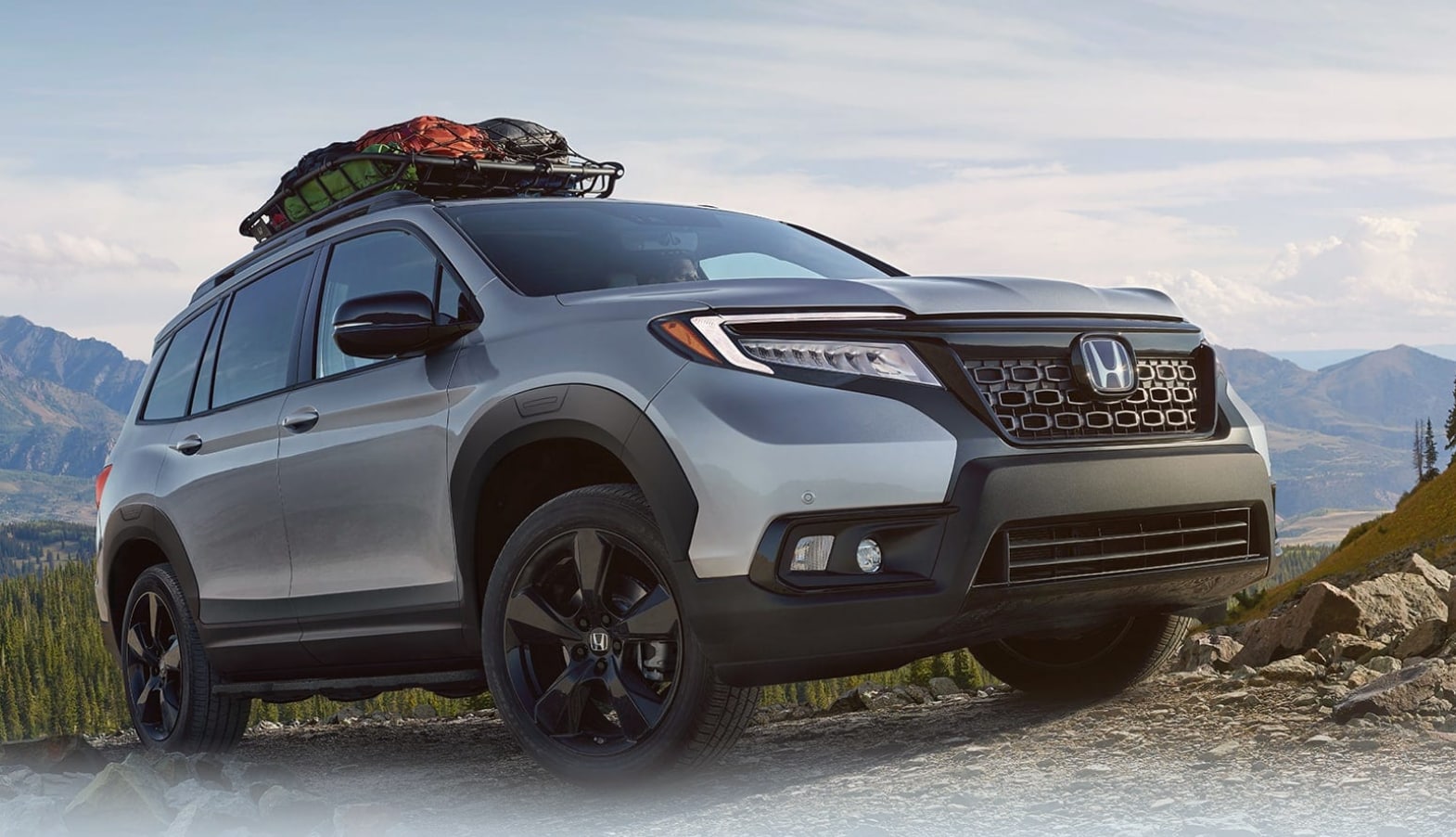 Hare Honda is ecstatic to introduce the all-new 2019 Honda Passport, for which the Honda brand has added to its lineup of award winning vehicles. If you are a Honda lover or enthusiast, then you know that the original Honda Passport was phased out in the year 2002, but it has now been brought back to life with a look descending from the Honda Pilot. While it is more off-road than the Pilot and has more power than the CR-V, it is more aggressively styled and packed with features that you will love so let's explore this adventure on wheels!
The 2019 Honda Passport is sporty and off-road rugged, which is perfect for the driver or family on the go. Exploration is key in this SUV, appropriately named Passport for those who enjoy an adventurous lifestyle or road trips and fun travel, but also need it for everyday driving capabilities. Even better, standard Features include:
- 20-inch wheels
- Blackout Matte Grille
- Floating Moonroof
- An advanced Safety Suite including Honda Sensing®
- Awesome technology such as built-in 4G LTE Wi-Fi, Apple CarPlay® and Android Auto™
- Cloud-based HondaLink
- An 8-inch screen
- Heated seating
- Phone ports for charging
- Oversized and underfloor cargo space
- Hands-free Power Tailgate
Known for having the best-in-class interior space, the midsized 2019 Honda Passport has two rows (versus the three in the Pilot) and can accommodate up to five passengers. Taking a trip through the mountains is a breeze with its powerful engine at 280-horsepowered V-6, for off-road capability. The Honda Passport boasts an all-wheel drive and the Intelligent Traction Management system is ready for potential snow and mud-filled roads. Need to tow something? No problem, the Passport has a capacity of 3500 pounds and can be upgraded to 5000 pounds. Sound like something you are interested in? You should visit Hare Honda to test drive a new 2019 Honda Passport. We would love to get you on the road to adventure today!