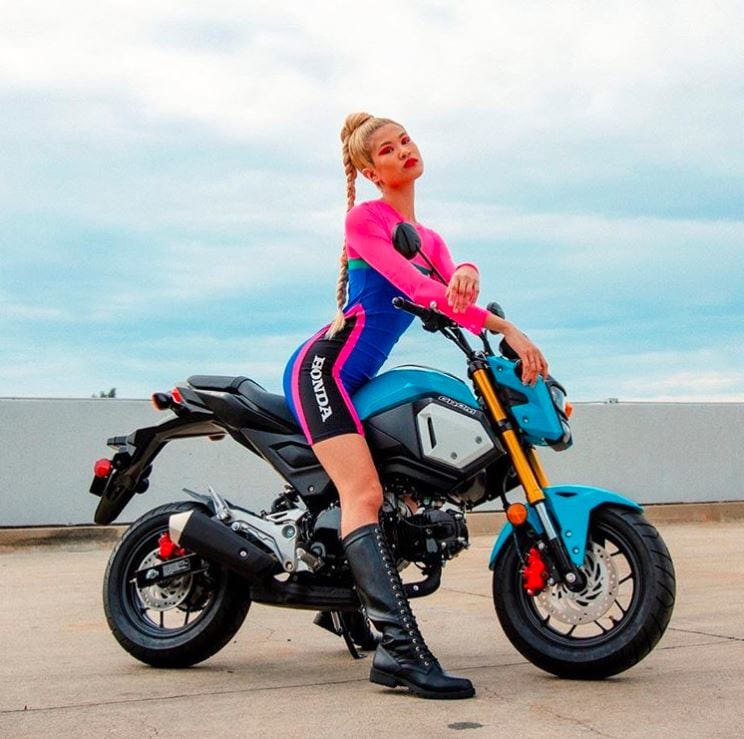 Honda and Forever 21 teamed up about a year ago to create a capsule collection featuring apparel inspired by vintage Honda motocross racing gear from the 80's and 90's. Apparently, motocross is STILL all the rage! The items in the collection featured Honda race logos and brand color scheme from previous decades or in the words of Honda the looks are "adorned with nostalgic iconography."
"Honda's motorcycle racing success in the '80s and '90s was legendary, with our riders earning many championships in domestic and international series. While we're focused on winning with our current teams, it's fun to see our racing heritage honored by Forever 21 with a completely new audience," stated Mike Snyder, Senior Manager of Honda Powersports Marketing.

Back in its sophomore year, Honda is doing something different this year and in an effort to bring awareness to the collection, they have debuted a guest capsule collaboration with rapper, 21 Savage. The line is unisex and it's a fashionable combination of athleisure, streetwear and vintage racing nostalgia in a bold and edgy color scheme. It includes racing jackets, bodysuits, hoodies, joggers and more. "This collection is something I'd wear in real life, I grew up riding dirt bikes and ATVs. My look is just me. Comfort and street." 21 Savage recently said in a statement after launch.
To celebrate the new release, Honda and Forever 21 are giving away a Honda Grom Motorcycle via a new social media contest through Instagram, one of the most popular photo and video sharing apps today! To enter, participants must (1) Post a photo on their public Instagram page wearing items from the F21XHonda Collection, (2) Tag @forever21 AND tag @honda_powersports_us, and (3) Tag at least one friend and share your favorite holiday past time with your friend AND (4) ALSO use the hashtags #F21Contest and #F21xHonda (All together, to be considered an "Entry"). The contest will accept entries through February 22, 2019 and the very lucky winner will ride off in their very own Honda Grom Motorcycle! Interested in entering? Check out the official F21xHonda contest rules here.
While Hare Honda doesn't carry the collection at the dealership, you can visit Forever 21 online to see and purchase men's, women's and plus-size Honda x Forever 21 fashion. *There is no purchase necessary to enter the contest.