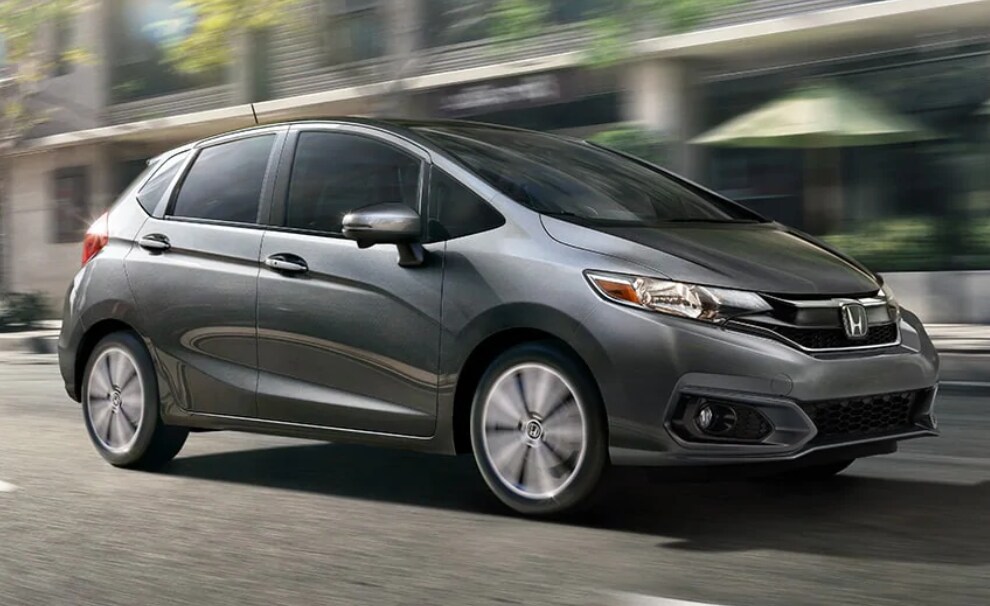 The newest generation of the 2019 Honda Fit is more spacious than compact and has more luxury styling than one would expect! With adjustable leather-trimmed seating options, 7-inch touch screen audio display, rearview camera, and so many dynamic colors to choose, what more can one ask for?
Hare Honda has three model/trims available in our inventory to select from including the LX, EX and the EX-L, being the top of the line Fit. All are fuel efficient with highway miles per gallon ranging from 33-40. Aside from fuel efficiency, the Honda Hit surprises many with the amount of passenger space, which can be utilized in four different modes:
· Utility: Fold down the second row Magic Seat
· Long: Fold down the passenger-side rear seats
· Tall (Vertical Space): Fold the second row Magic Seat
· Refresh: Remove headrests and fold front seats back for ultimate space
This commuter-friendly vehicle has received accolades as well. The National Highway Transportation Safety Administration (NHTSA) has given the Honda Fit its best 5-star score in various tests. There are many safety features including:
· Multi-Angle Rearview Camera
· Honda Lane Watch™
· Built-in Tire Pressure Monitoring System
· Vehicle Stability Assistance
· Traction and Stability Control
· Brake Assist and Anti-Lock Braking System
Fun Accessories Options Available:
· Smart Entry
· Push Button Start
· Power Moonroof
· Eco Assist
· Cruise Control
· Heated Front Seats
· HD/Pandora/Satellite Radio
Additionally, being a Honda owner comes with awesome perks including the Honda Limited Warranty, Honda Care, and Roadside Assistance. *Please note that the options outlined above are just a general overview. Customers will enjoy specific and varying options depending on the trim and model they choose to purchase. Interested in financing a 2019 Honda Fit? Hare Honda has you covered. We have several options available and now you can save even more time at the dealership by getting prequalified. If you have concerns about your credit, we offer credit repair for your convenience as well. Give us a call if you have questions about the all-new 2019 Honda Fit or your credit application. We are looking forward to working with you.