This year Honda wanted to bring you more than a car, and more than just a Honda Accord, they wanted to give you something that revels in pure thought process, intimate purpose mixed in with transparent innovation. The three levels of what we have in store will fit you, your lifestyle and the wild side that 252 HP will encourage all while giving you the fuel efficiency that you've always known was there. Let's face it, whenever you want to go the distance without checking your gas gauge, that gives you assurance and freedom between destinations. That by definition is the 2019 Honda Accord.
It's a Hybrid Thing
The Honda Accord hybrid version not only grows in technological leaps and bounds, but it holds true to the nature of once you push start, your next road trip is the equivalent to floating in outer space. Soft is an understatement when it comes to the sound it makes before you even put it into drive, and having the luxury of press button shifting gives an unforgettable ease in the cockpit. Whether you're a pilot in real life or a magician by trade, you'll be one in the same once you're behind the wheel of our 2019 Hybrid Honda Accord.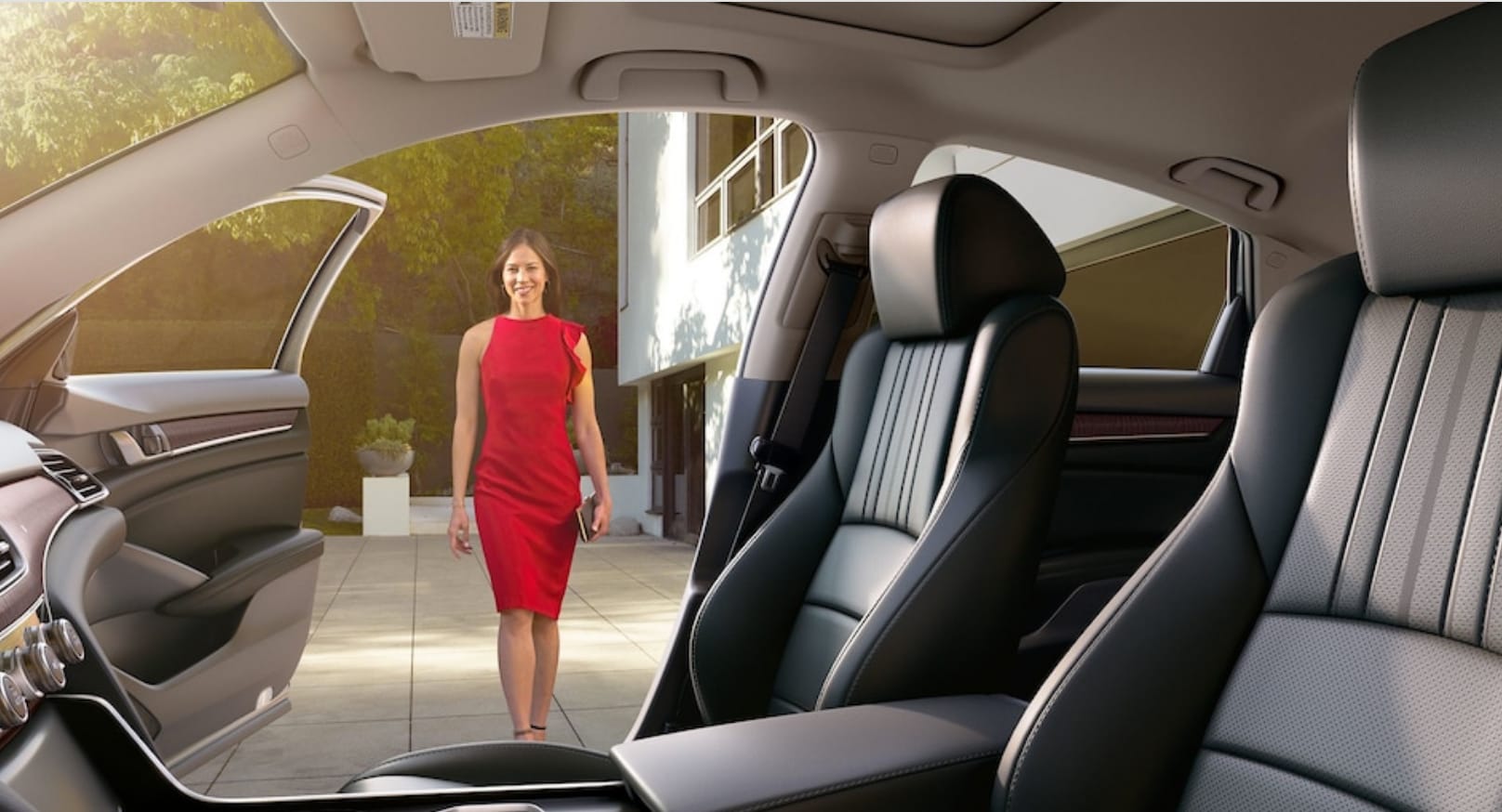 For the love of Turbo
With a 2.0 LITER VTEC 4 cylinder engine gives you not only the fire needed while taking corners but it's also one of the most conscious cars out today. Yes, the 2019 not only gives you speed but it has the mindset to give you preservation! In true Honda fashion we will always stick to giving you not only what you want but what you need when it comes to a gas efficient vehicle, that allows you to smile every time you're in it. Because we offer the best of both worlds when it comes to appeal and longevity, and in this case we give you exactly that.
The Accord Trifecta
Honda Sensing: This will Alert whoever is driving especially if they are at risk of a collision, in which it will correct the steering and braking in dangerous conditions while driving.
Three Powertrain Option choices: 1.5 LITER/2.0 LITER or HYBRID
Head Up Display: Or HUD for short, is a display that shows any data reflecting off of the window via the dashboard requiring those behind the wheel access without hindrance visually.
Apple Carplay Integration: CarPlay is an link between your cellphone if you're iPhone user via Bluetooth that allows for hands free mobile interaction without the physical distraction of your handheld device.
Android Auto: Android Auto is comparable to the Apple Carplay, allowing hands free use of your cellphone by linking to the Honda Accord.
All in all, our best work has been tripled in the overall approach of offering luxury, class and sophistication at an unbeatable price. Welcome to your brand new 2019 Honda Accord! Come in to Hare Honda and take advantage of our Dream Garage Sales Event! Test drive a brand new Honda Accord today.