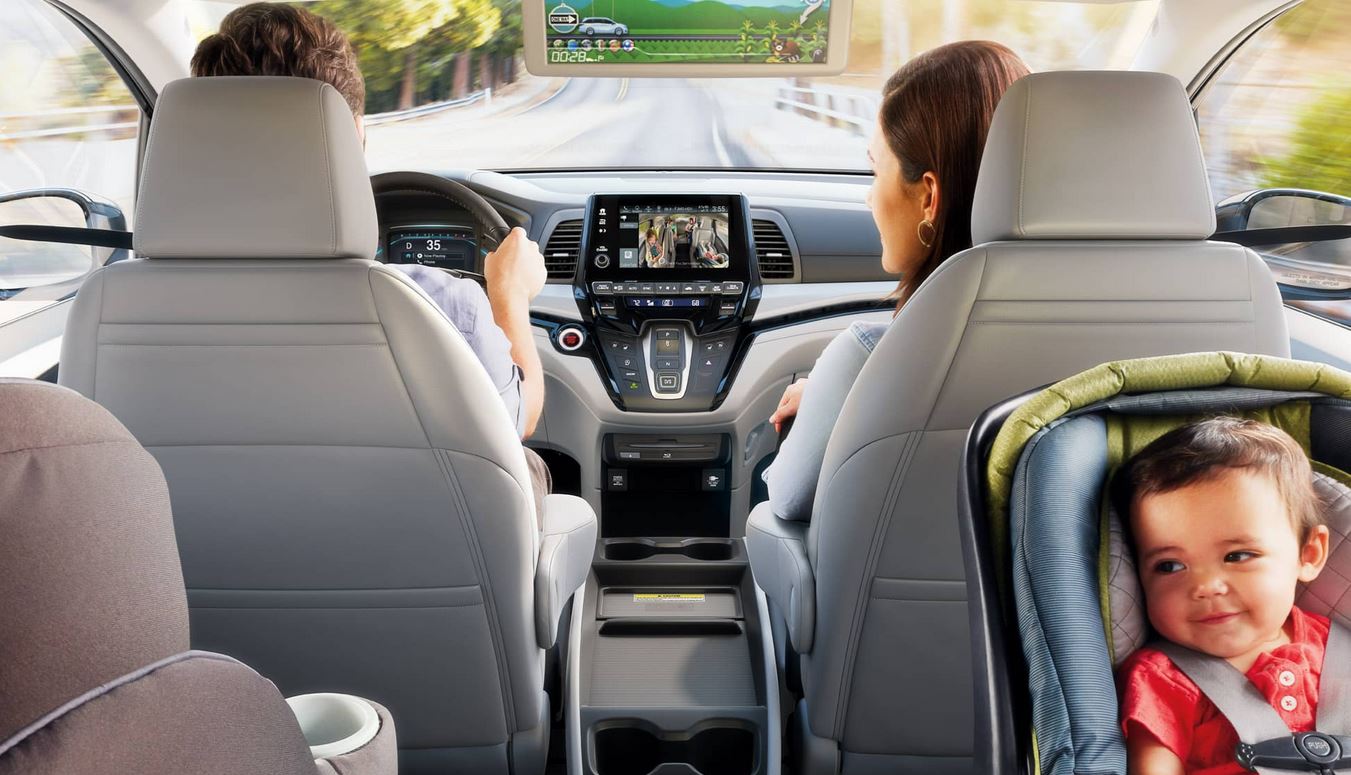 Now that school is out, the possibility of a summer road trip can easily be an exciting idea or a stressful one. It's officially that time of year and although planning a road trip can seem exhausting at just the thought, but we are here to say, don't fret! We have compiled a quick list of tips and things you should keep in mind while planning the perfect summer road trip!
Prep Your Honda
At least a week before you trip, it is always good to check your vehicle and maybe even get it serviced, especially if you are due for maintenance. Who wants to be stranded on the side of the road during vacation raise your hand?? Definitely no one. It is important that your vital fluids are at the correct levels, that the tread on your tires are in good condition as well as your brakes. You also want to make sure that you have the proper tools in tow just in case you get a flat tire or have an emergency situation. A good rule of thumb is to clean and wash your car as well, but that's optional.
Set a Budget
Driving long distances means multiple stops for restroom breaks, much needed food and shopping of course. Setting a budget and staying within that amount will be helpful for you. We would suggest that you use a travel budget calculator so you can determine all of your potential expenses beforehand. You can even find ways to save by using coupons or apps like Groupon to find deals in the local areas you will be visiting. It is better to come under budget than to go over. Saving money in one area can mean more funds are available for fun.
Choose Your Destination and Corresponding Route
So you've decided that you want to go to a certain state or beach, but you must consider the best route to get there. Choose the one that is most efficient and safe but once that has a lot of fun stops along with way. You can map your destination online or using a navigation app. That way you can locate attractions and calculate fuel costs, time and overall distance in advance.
Pack the Necessities
Remember when packing for a road trip that you will buy things along the way so less is more. Take only what you need. The more you have and the heavier your baggage, the more fuel you will use so keep that in mind. Additionally, you'll want to make room for safety essentials including batteries, a flash light, jack, jumper cables, spare tire, and first aid kit. Now that we've gotten that out of the way, don't forget your phone chargers and all of your fav snacks!
Don't Forget Entertainment
It wouldn't be a road trip without all the fun. Be sure to pack your favorite games and gadgets to keep you from getting bored while on the road. Many vehicles come with infotainment systems where you can stream video, podcasts and music and navigate as well.
Be Flexible
No matter how much planning you do, there will always be an unexpected delay, accidents, construction or new fun attraction to explore that will throw a 'monkey wrench' into your plans. It will be less stress if you adopt a "go with the flow" attitude. Focus on making memories with your friends or family.
Drive Smart
Since you will be traveling by car, maintaining fuel economy should be your number one goal. There are a few small adjustments you can make to do it, first by filling up the day before your trip. You have the time to go to the gas station you rely on most and or the one that has the best pricing. When packing your belongings, be sure not to overpack which can weigh down your car and burn more gas. When it is time to fill up again, try to find an area that has multiple gas stations and restaurants. That way, competition will offer you the best pricing and you can get food without having to travel further, therefore saving gas and time. Once you're back on the road, focus on driving the speed limit or utilizing your cruise control feature as this saves gas as well.
If you are planning a summer road trip, we hope that these tips have been helpful. Should you have a need for a vehicle maintenance appointment, visit our service department today to be sure that your car is in tip shop shape before the trip. If not, drive safe and have fun. See you when you get back!