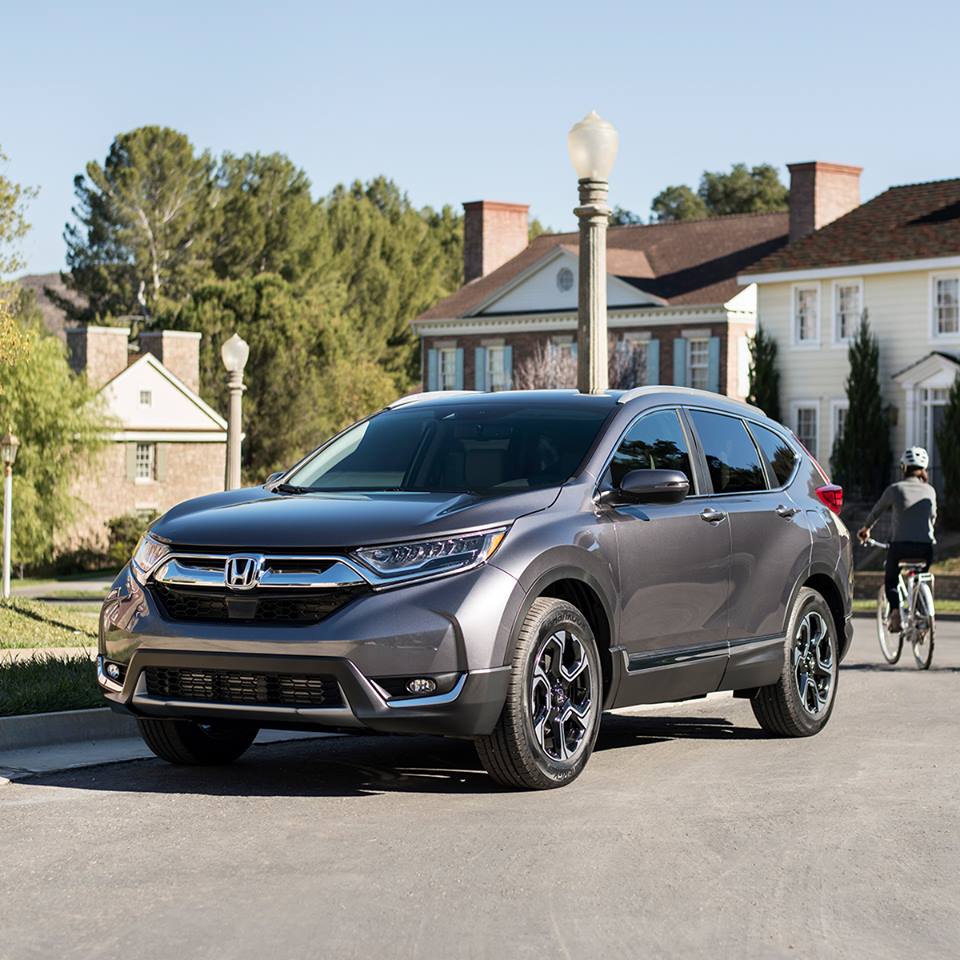 Spring is among us and rising temperatures call for a new strategy to car care and maintenance. If you have ever winterized your vehicle, then we are sure you could use these tips to get your ride in tip top shape for the spring and summer season.
Wash & Wax Your Honda
Daily driving during the winter can really take a toll on the exterior of your car. There are all types of debris, dirt and salt that love to build up and cling to your beautiful paint. Before the Indiana summer heat starts blazing, you should really do a thorough cleaning of your car so that the dirt you've accumulated doesn't have a negative affect on your paint finish or cause rust. After the wash, add some wax, shine her up and how her off!
Show Some Love to Your Interior
Spring weather is the perfect time for car washes, but what about the inside of your car? They don't call it "Spring Cleaning" for nothing. Be sure to remove and discard trash and organize any paperwork you've accrued over time. Some people like to shampoo their seats; however a good vacuum of your carpets can really make a difference. Add some great smelling car freshener as a constant reminder of how clean your vehicle is inside and out!
Check Your Tires
Did you know that your tire pressure fluctuates depending on the weather? Pressures tend to decrease during the winter months, but they do the opposite during warmer temperatures. You want to keep an eye on this to make sure that the pressure doesn't increase and go above the manufacturer's specifications. This affects you in many ways, especially in the area of fuel economy. Other things you can do is rotate them or if you have winter tires, swap them out!
Inspect & Replace Wiper Blades
Now that the rain is on its way out, you'll want to spot check your wiper blades. If they are worn, replace them immediately and be sure to flush and refill your washer fluid because who want dead buds on the windshield of a freshly washed car?
Do You Need an Alignment?
After checking tire pressure, you should point your attention to the alignment and suspension of your car. We all hit a pothole from time to time (especially in Indianapolis) and things like this can ruin your car's alignment or cause damage to suspension. The winter roads can be harsh and you may need to take your car to get checked. Trust us, you will benefit in the long run!
See What's Happening Under the Hood
Winter weather can be extremely harsh depending on where you live. You should make it a good practice to check under your hood and take a look at the engine. Look closely at your belts and hoses and confirm that winter weather hasn't affected them in any way. Double check your coolant and oil as well. This would be a perfect time to flush, replace and or refill! This is something that can be done on your own, or you can come in to our service department and a Hare Honda service advisor will be happy to assist you.
Now that you have a checklist available, we encourage you to get started right away. Our Honda
vehicle service department
is available to assist you will
oil changes
, new tires, and much more. Have questions? Give us a call at: (317) 548-3555 and we are happy to help, otherwise you can take advantage of our convenient online
service appointment scheduler
.